The beginning of this month, I signed up to take part in a creative exchange.
I was partnered with Cat from Stuff I Love, and it was a lot of fun getting to know her better. We sent a couple emails back and forth asking questions. Then I started stalking her blog, 🙂 probably read every post for the past year or so. Then it was her pinterest boards. I actually got somewhere, there!
The thing is, I had learned a lot about Cat. From what I could gather, there were some things we were alike in, but a lot of things that were completely different. So it was challenging but I truly enjoyed it! I found my inspiration of what to make her on Pinterest, so here is a picture of that.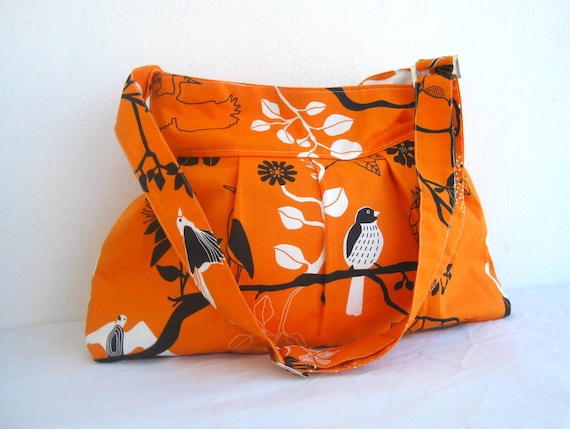 I noticed every thing she like was in fall colors as well. So with the above bag in my mind I made a little trip to the store to see what I could find.
I didn't have a pattern or any thing but I thought I could make a bag somewhat like that one. Here is what I came up with.
And because there was fabric left over I made a little pouch too.
The fabric really is brighter than it looks here, don't know why it looks so washed out.
So I really enjoyed this little exchange and also like what Cat made for me. I do believe I will want to do this again!
(Visited 150 times, 1 visits today)