Hello friends, I hope you had a great weekend and are ready to go on a new week!
My weekend was definitely a lot of fun. In order to avoid a lot of the scheduling problems that one runs into around Christmas time, my mom's side of the family waits until January to get together. So yesterday was spent with grandparents, aunts uncles and cousins. Always a lot of fun talking, playing games, and eating 🙂
Oh and the guys like to go out back and skeet shoot for awhile. Sometimes us ladies like to go join them for a bit, but we always feel a bit bad showing up the men, when we hit the target after they have been missing 😉 So after we make sure they know we can hit a target we head back in to do "women stuff"!
Okay, on with the features.
#1
From Marriage, Motherhood and Missions we find a post on True Hero's.
A true hero doesn't always wear a cape, most of them look like your normal, every-day person. A bit tired and worn out, but always looking out for the best in those they care for.
Be sure to check out this post, you may learn of a few Super Hero's in your life!
#2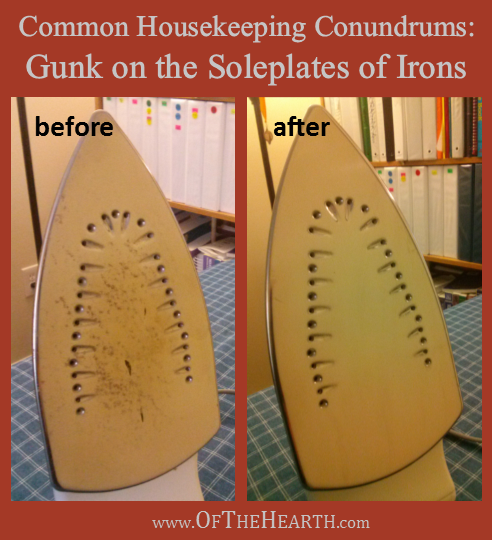 At Of the Hearth, I learned of a great way to clean the gunk off of my iron.
Now to be real honest, I hate to iron so after 5 years of marriage, my iron isn't too bad off. But my mother's iron, that's another story and I need to make sure she sees this post!
So, if your iron is looking like it needs replaced, check out this post first, you may surprise yourself!!!
One more thing: I would like to ask that you share this party with your friends. We have been slowly growing, but I would love to see more bloggers here sharing their encouraging posts with you all. Or, you can just hit that 1+ button below and tell Google that this site is worth visiting!
(Visited 149 times, 1 visits today)