"Last year, following some excellent parenting advice from my pastor's wife, I started a new family tradition of memorizing a proverb a week. For the first few weeks, I'd just jot our weekly scripture down on a piece of scrap paper and post it on the fridge. Eventually I realized that I'd want to keep those little scripture cards for future use, so I got a little crafty on PhotoShop, decorated a container to keep them in, and voila! — The Proverbs Jar was born! That little jar has been such a blessing to our family. Every morning at the breakfast table, someone inevitably says, "Who can say the verse?!?!" It's been such a fun family activity for us, and a great way to introduce the kids to God's truths! After much prayer and encouragement from friends and family, I took a leap of faith and started listing Proverbs Jars on Etsy! What started as a small family project has turned into an incredible ministry in sharing the Lord's Word. I'm continually humbled and blessed by the lovely feedback and encouragement that shoppers share with me."
What an amazing idea ya'll! I cannot think of a better way to bring a family together than by the word of God.
You can buy just the printable cards and decorate your own container. Or you can buy both the cards and container together as a gift set. I tried to chose a few of my favorites to show you, but to be honest, they are all my favorites! 😉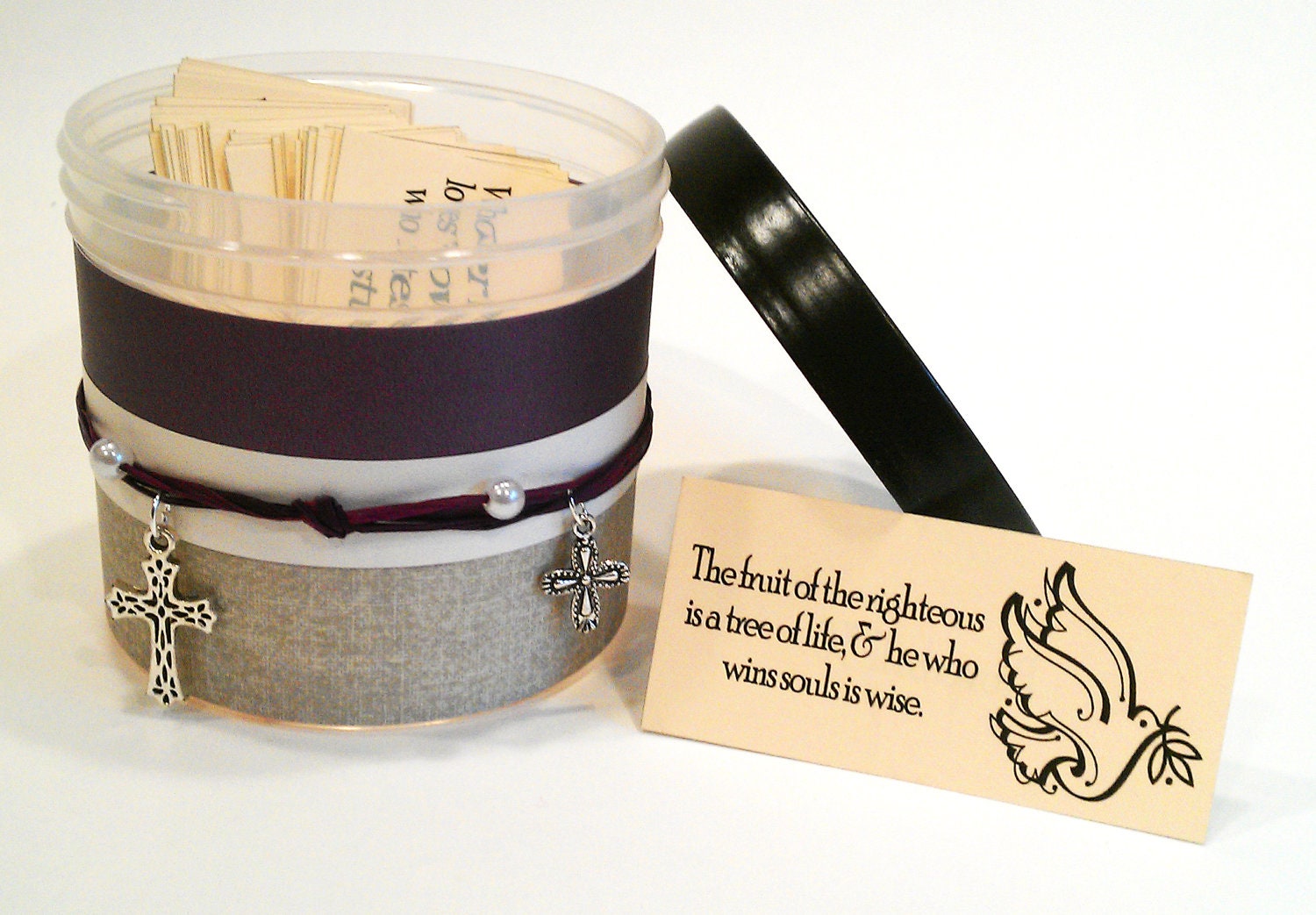 Christian Hostess Gift with 90 Scripture Cards.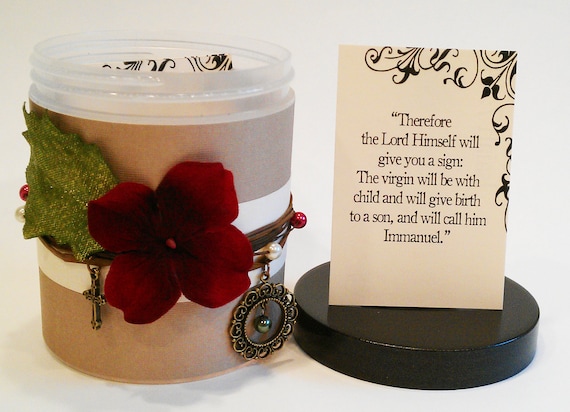 Christmas bible verse gift set with 33 Scripture Cards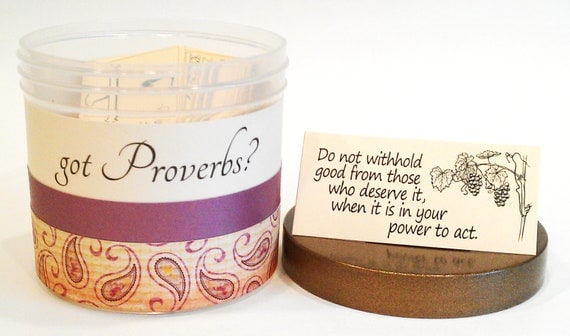 Got Proverbs? Gift set with 90 Scripture Cards.
One of the things that really impressed me with Sara's shop is the fact that all the containers have been upcycled! A smart and savvy business owner that one is. 😉
Sarah is offering a discount of 10% to my readers! Used promo code SAVED to receive 10% off any order.
Do you want to be featured on Shopping Saturday? I'm no longer taking November Sponsors but I am booking for December. Reserve your spot today!
Now, it's your turn to link up below, remember to visit and share other shops as well. And please visit and share my lovely sponsor Sweet Home Treasures as well!
(Visited 424 times, 1 visits today)